News
|
Give the gift of life in the name of someone important to you...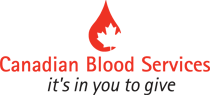 The NLAR social committee would like to invite members of NLAR to participate in a lifesaving blood drive.
REALTOR® Blood Service Clinic
7 Wicklow Street, St. John's
| | |
| --- | --- |
| Date | Time |
| February 16 | 3:00pm – 7:00pm |
| February 17 | 3:00pm – 7:00pm |
| February 18 | 9:00am – 3:00pm |
| February 19 | 9:00am – 1:00pm |

Donating blood is a simple thing to do, but it can make a big difference in the lives of others. Approximately every minute of every day, someone in Canada needs blood. In fact, according to a recent poll, 52 per cent of Canadians say they, or a family member, have needed blood or blood products for surgery or for medical treatment.
This blood drive has been organized in honour of Lori and Keelyn (Kiki) Gallant, and in memory of Sandy Whiffen. Lori and Kiki have both been diagnosed with Platelet Coagulation Disorder, and currently Lori receives weekly infusions. Together, they would encourage you to donate blood for all of the patients who are in need of this life saving gift. They would also like to honor their close family friend Sandy Whiffen who also had a bleeding disorder and lost her battle with MDS.
Never given blood before? Check out this link for information from the Canadian Blood Services on "What to Expect When Your Donate Blood".
This message sent on behalf of the NLAR Social Committee.